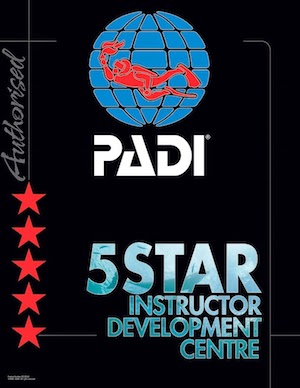 As a 5 star PADI  IDC Dive Centre and with more than twenty years in the business, we have fine-tuned our operations & processes with compliance to PADI standards, making sure that our dive rates are very competitive while ensuring quality service and equipments.
We can prove it with our 5 star excellent ratings and reviews in TripAdvsior that  inspire us to always strive for the better if not the best.
We have daily dives to Pescador Island, the House Reef where you can chase the Sardines and meet some random sea turtles and oh not to mention the other colorful sea creatures and beautiful coral gardens and that's only two of the dive sites we have in Moalboal, check out more here.
  So, what are you waiting for,
SHUT UP & DIVE
DIVE with FUN, SAFETY, & QUALITY SERVICE.
First Time Diver?
Discover Scuba Diving

2,800*pesos
* Must be a pair (2 divers) to avail.
*Price quoted per student diver.
This is the perfect introduction for those who would like to experience scuba diving and take their first breath underwater.
FUN Dive with Us!
Rates inclusive of equipments, refreshments & local guides

1,400*pesos
* Shore Dive rate inclusive of dive guide, equipment rental & marines fees.
Something is wrong. Response takes too long or there is JS error. Press Ctrl+Shift+J or Cmd+Shift+J on a Mac.

If you would like to get more information, please fill up the form below:
The Philippines
is made up of literally thousands of islands making it the dream destination for a scuba diving holiday. Spanning some 1400 kilometers from point to point, Neptune Diving Adventure have carefully chosen a range of dive sites across several islands. Each has their own corner in paradise and particular underwater attraction such as pristine walls or macro diving. Try a Philippines diving holiday and experience the untouched dive sites for your self, set against the lush tropical backdrop.
Neptune Diving Adventure
is typically intimate with all the comforts and distractions that a resort holiday affords. And with the Philippine's famed reputation for friendly hospitality and a warm welcome, Neptune Diving Adventure really will become a home away from home. Tear yourself away from the stunning setting and underwater awaits a macro wonderland.
Diving Highlights
The marine life is quite unique in the Philippines and with the help of an eagle eyed dive guide, you will encounter some of the strangest and most uncommon creatures. Pygmy sea horses are a highlight and are often spotted hiding amongst the sea fans, tails curled tight. Frogfish litter the reef alongside other more usual camouflage fish. Mandarin fish are amongst the brightest, rainbow colored occupants of the reef. Thanks to the plunging walls that surround the islands, larger fish can also be found. Deep-water channels are both used by migrating whale and threshers sharks, one of many star attractions in the Philippines today. Water temperature does not drop much in the Philippines, ranging from 25 – 28 degrees. Officially there are 2 main seasons in the Philippines – the dry season (October – June) and the wet season (July – September). However, this is a long island chain so it is difficult to generalize – some diving areas will be more sheltered than others. The area around Cebu normally receives less rain than average, even during the wet season. Diving Highlights The reefs in the Philippines are in top condition, which in turn means there is a lot of marine life to find. The Philippines has awesome pristine walls, muck diving and larger fish like whale and thresher sharks. Top Dive Sites we visit: Pescador Island – Moalboal / Cebu Sumilon Island – Santander / Cebu Apo Island – Dauin / Negros Siquijor Island / Siquijor Balicasag Island – Panglao / Bohol Limasawa Island – Padre Burgos / Leyte Malapascua Island – Daanbantayan / Cebu